We are on a mission to improve people's health naturally and ethically by providing natural superfoods without added nonsense!
Use our superfood powders daily in your breakfast, lunch, dinner, and snacks – easy!
SHAKE IT
Into water, nut milk or juice
MIX IT
Into oats and yogurt
BLEND IT
Into smoothie (bowls)
SPRINKLE IT
On toast, salad or in pasta
Shop Now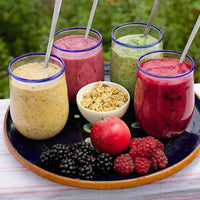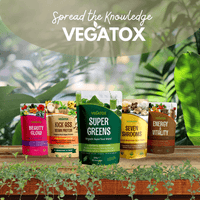 What Makes Our Superfood Blends Unique?
✓ QUALITY
You deserve to know what you're putting in your body. Our blends contain 5-8 natural superfoods — without added nonsense!
 ✓ CERTIFIED ORGANIC
Made in the UK and certified Organic by OF&G
✓ 100% NATURAL
Non-GMO, No Gluten, No artificial flavours
✓ NO SWEETENERS
You'll never find any sweeteners, stevia or sugars
✓ VEGAN
All products are 100% plant based and vegan. 
Shop Now
Why Take Superfood Blends?
Smart mix of the most powerful superfoods into blends create synergy to support your health goals and needs.
Packed with a wide array of essential nutrients, superfood powders offer numerous benefits, including increased energy, enhanced immune function, improved digestion, and anti-inflammatory effects.
One of the significant advantages of superfood powders is their convenience and versatility. With our busy lifestyles, it can be challenging to consume a wide variety of nutrient-dense foods every day.
Discover More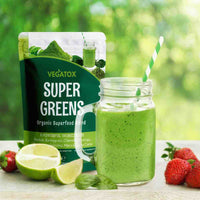 The Best Super Greens Powder UK
When it comes to choosing the best super green powder, Vegatox stands head and shoulders above the competition. With its organic and nutrient-rich ingredients, comprehensive nutritional support, detoxification properties, and digestive health benefits, Vegatox offers a holistic approach to improving your overall well-being.
Vegatox stands out from the crowd by sourcing only the finest organic ingredients. The powder contains a potent blend of nutrient-rich superfoods, including wheatgrass, spirulina, chlorella, moringa, and barley grass.
These ingredients are carefully selected for their high concentrations of vitamins, minerals, enzymes, and antioxidants.
Learn More
Testimonials
Amazing Superfood blends with only pure ingredients. Love adding them to my morning smoothie.

Diana, Holistic Therapist
What I love about this Super Greens Blend  that instead of buying many different Superfoods it's contain all the top Superfoods in one blend.

Elena, Kundalini Yoga Instructor
For detox and natural boost of energy, your blend is my favourite. Such a great way to get greens into my diet. Taste great in my smoothies.

Katie, Wellness Activist